San Jose City College
---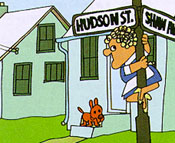 Edit for Correct Noun Endings
If you can name it, it's a noun!

Noun-ending errors include missing or unnecessary plural markers and incorrectly formed plural and possessive markers. Writers can avoid noun-ending errors if they understand the following grammatical concepts:

♦ Count nouns name discrete persons, places, or things that can be quantified by a number or adjective like "one," "two," "every," or "most." They have singular and plural forms.

♦ Noncount nouns (also known as mass nouns) are grammatically nondiscrete, which means they have a grammatical property that does not allow them to co-occur with words like "one," "two," "every," or "most." They have no plural form. A unit of measurement must be used (rather than a single number) to specify quantity, for example, two cups of water.

♦ Collective nouns name a particular class or group comprised of individual members. Problems arise with interpretation [Is the group acting in unison or are members acting individually?] and with unnecessarily pluralizing a collective noun.

♦ Group nouns differ from collective nouns in that they can never co-occur with a singular verb. A group noun is formed with THE + ADJECTIVE.

♦ Generic nouns are used to make generalizations. They are either plural without an article or singular with an indefinite article [a or an].

♦ Nouns that name persons or animals have and possessive forms.

♦ Nouns that name natural phenomena and abstract nouns do not usually have possessive forms as the concept of ownership does not apply. Instead, and are used. Click the highlighted terms for examples.
♦ Some nouns have irregular plural forms. The possessive form is 's for both the singular and plural forms of these nouns.

♦ Relationships-by-marriage are formed with a hyphenated suffix [relative-in-law]. The noun before the suffix is pluralized.
---
ESL Program@San Jose City College
Powered by
LanguageTeach
Software.
Copyright © 2006. All Rights Reserved.