Preparation for U. S. Citizenship



A: Click to view the USCIS Naturalization Interview and Test. This video explains the naturalization process and takes you through the application process on your way toward citizenship. You will see a simulated naturalization interview, a sample Civics (History and Government) test as well as a sample reading and writing test administered to an applicant.

B. Naturalization Test: Civics (History and Government) Questions with MP3 Audio. After reading each question, click the MP3 audio file to listen to each question. After a brief pause, you will then hear the answer.

C. Reading Vocabulary for the Naturalization Test

D. Reading Vocabulary Flash Cards

E. Writing Vocabulary for the Naturalization Test

F. Writing Vocabulary Flash Cards

G. FORMS available from U.S. Citizenship and Immigration Services

To practice for the civics portion of the naturalization test in Spanish, Chinese, Tagalog, or Vietnamese languages, click here and scroll down to "Civics Portion of the Naturalization Test" and select the link followed by your language in parentheses.

Click the pictures below for more information.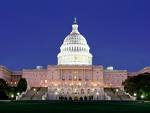 ---
Powered by
LanguageTeach
Software.
Copyright © 2010 All Rights Reserved.